2019 Ram 1500 vs. 2019 Ford F-150 in Chicago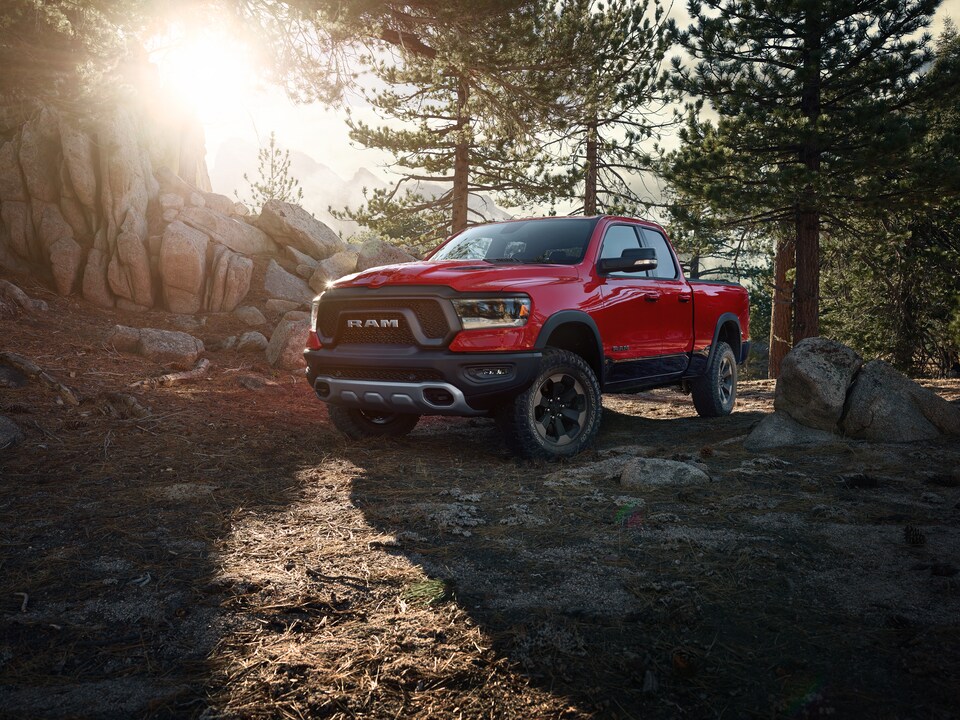 Learn How the Ram 1500 Compares to its Ford Competitor
When you're looking to put your hard-earned money toward a new truck, you want to be sure that you're getting a pickup that can handle all that you ask of it. With more and more choices seeming to come into the full-size truck segment every year, though, it can be downright challenging to do the research needed to make sure that you've chosen the right truck for your needs. That's why we decided to create this convenient head-to-head comparison of two models that sit at the top of the segment every year when it comes to awards, ratings, and popularity: the Ram 1500 and the Ford F-150. Read on to see how things turned out.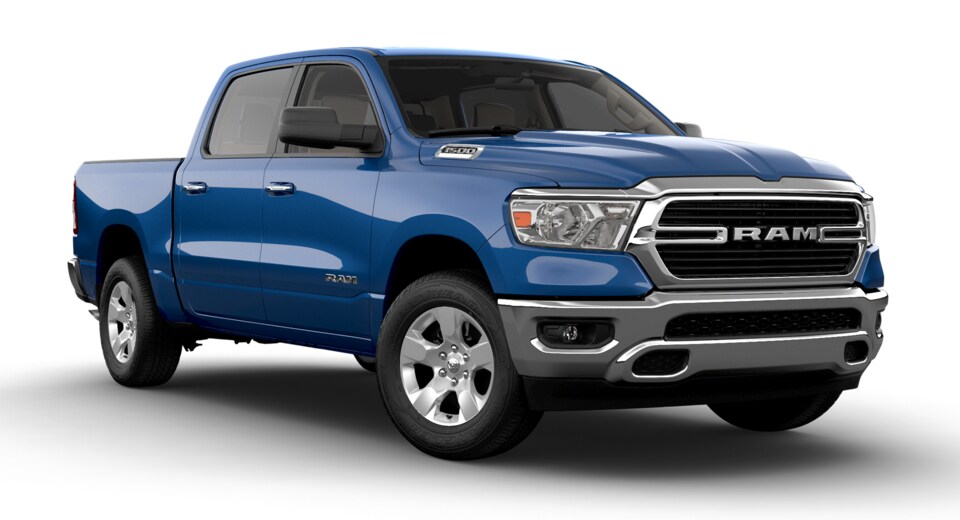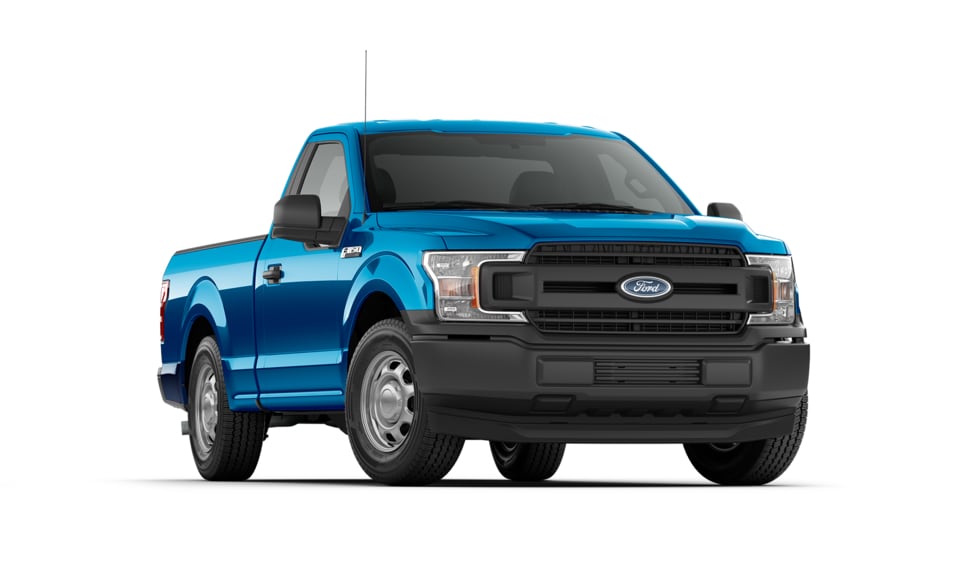 Price
We compared introductory-level models of each truck to try to keep things fully comparable. While the Ram 1500 does start at a slightly higher Manufacturer's Suggested Retail Price in comparison to the base F-150, this price difference can be attributed to the fact that the base Ram 1500 offers many more standard features than you'll find on the F-150. To add many of those features to the Ford is going to require moving up in trim levels, which quickly sends the F-150's price skyrocketing.
Features
Both pickups come equipped with a standard rearview camera, auto-off headlights, power steering, and anti-theft systems. The Ram 1500, as we mentioned earlier, offers more standard features on its introductory model, such as cruise control, power mirrors, an MP3 player, and auxiliary audio input. To get those features on the F-150, Des Plaines drivers are going to pay more to either upgrade to another trim or try to add them on as expensive options.
Safety
While both pickups feature standard anti-lock brakes, electronic stability control, traction control, brake assist, and tire pressure monitoring, the Ram 1500 also includes standard child door locks and an engine immobilizer. Neither of those features is available as a standard feature on the base F-150.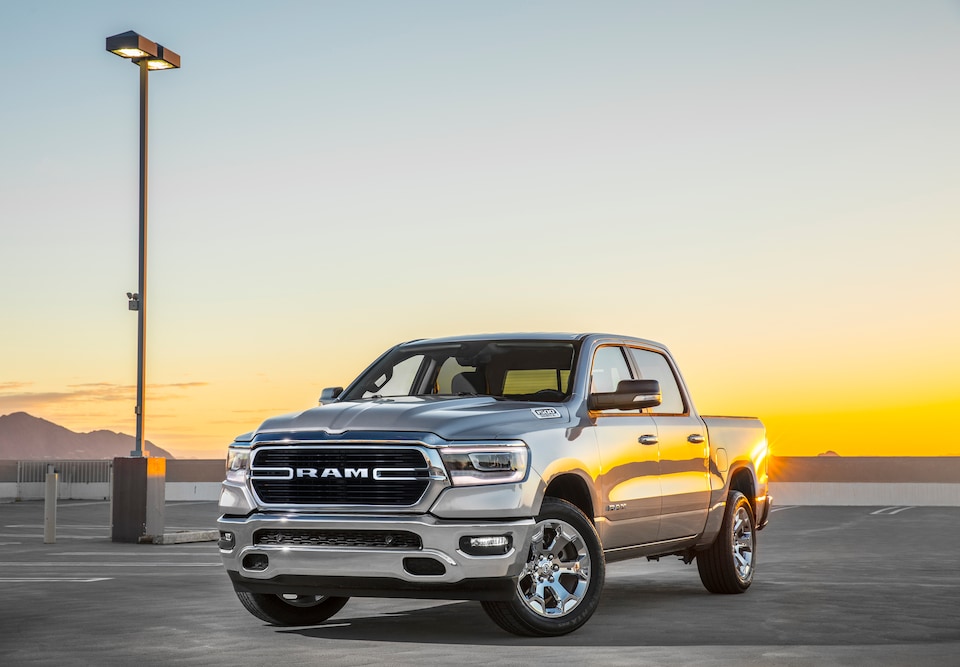 Performance
The Ram 1500 features a standard 3.6-liter V6 engine that manufactures 305 horsepower and 269 pound-feet of torque, while the F-150's 3.3-liter V6 only makes 290 horsepower and 265 pound-feet of torque. The Ram 1500 teams its engine with a smooth-shifting 8-speed automatic transmission, while Ford's 6-speed automatic transmission has to work harder through every gear to get you to top speed -- putting more stress on your powertrain in the process.
While nobody buys a pickup to enjoy the best fuel efficiency, it's still an important part of your overall cost of ownership. Evanston drivers will be interested to know that the standard engine in the Ram 1500 earns the better EPA-estimated city and highway fuel economy of the two, even though it's also the more powerful of the two engines.
Explore the Ram 1500 at Napleton's Northwestern Chrysler Jeep Dodge Ram
Now that you've discovered how the Ram 1500 tops it worthy rival, don't you think you owe it to yourself to make the trip from Skokie to our Chicago showroom in order to examine one in person? We're happy to help you in any way we can, from sending you out on a test drive to arranging your loan or Ram lease.